Bookings are now open for the 2021 This Can Happen Conference from 16-17 November 2021.
Tickets to the virtual conference are:
Group of 5 - £1,250 + VAT
Group of 10 - £2,500 + VAT
For all single ticket enquiries please email hello@thiscanhappenglobal.com
FRIENDS 12 MONTH PROGRAMMES
If you are interested in any of the FRIENDS 12 month programmes below please get in touch.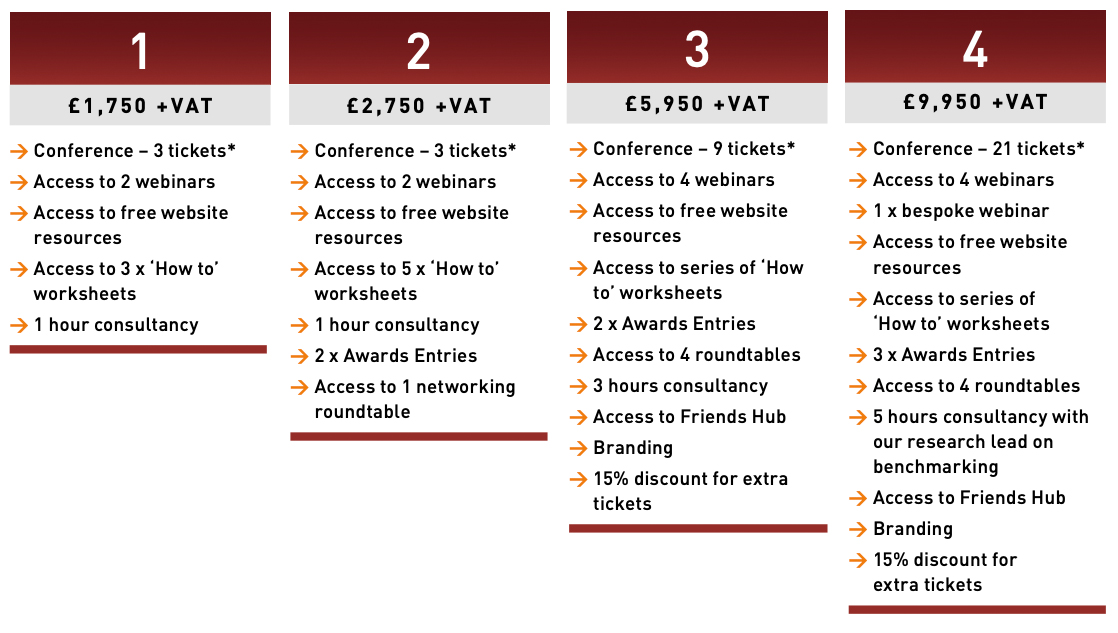 This Can Happen Future Fund
This Can Happen supports and invests in people and organisations who would benefit from attending our events so we can continue to invest in the future of workplace mental health. If you would like to apply to the Fund for a complimentary ticket to our online event, This Can Happen 2021, please email us with FUND in the subject line, outlining why you and/or your organisation would benefit from a complimentary pass.