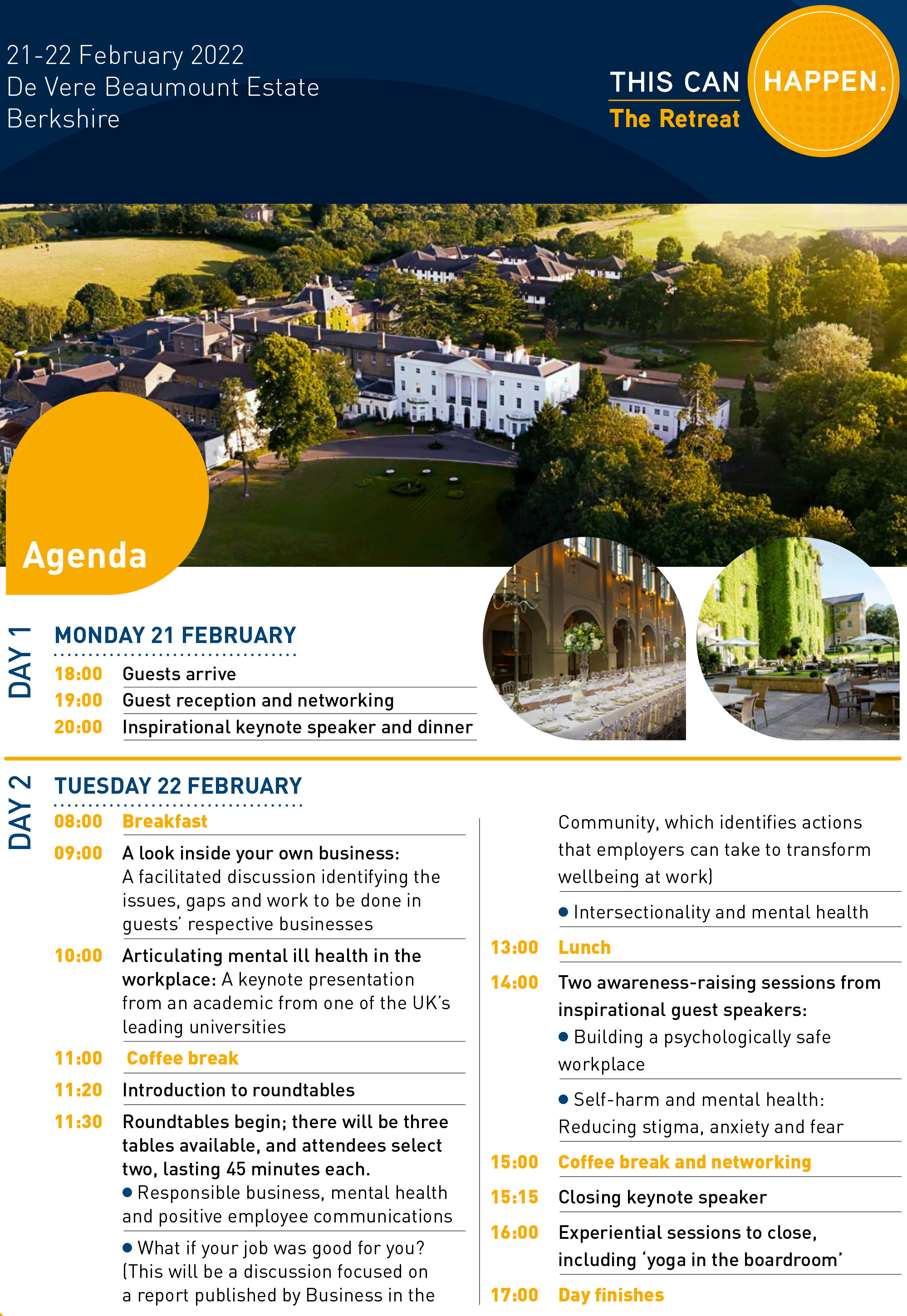 Introducing an intimate and focussed gathering of senior leaders in workplace mental health
Our 24-hour getaway was an opportunity for senior leaders in mental health and wellbeing to gather and consider where workplace mental health is heading and what is needed to improve it. This meeting of minds was designed to enable leaders to participate in an intimate and confidential environment, allowing focussed discussion and learning time with their peers.
The global pandemic has raised the profile of workplace mental health and accelerated the need for companies to support their colleagues mental health. We continue to support workplaces and feedback from many of our partners and friends has been a strong desire for people to now meet, discuss and learn from their peers.
Who attended?
The Retreat was attended by senior Mental Health and Wellbeing Leads. Limited to just 60 leaders, the concept was for peers to meet, discuss and learn from one and other without any suppliers attending to allow for open discussion.
What did senior leaders gain from The Retreat?
Networking in a closed environment
Peer-to-peer support from like-minded, senior colleagues
Access to inspirational speakers
Time. Leaders had the opportunity for time and space to think
Topical round tables on current challenges/issues
If you are interested in finding out more about future Retreats, please get in touch.
See the highlights video below from this year's Retreat.